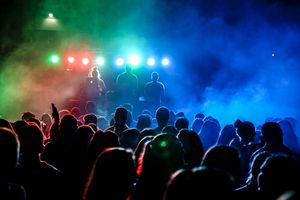 Press Release Distribution Services  
    In order to cater for an increased demand for PR distribution for artists and labels, Push Global Entertainment LLC has revealed a new press release writing and distribution service. This service is uniquely tailored to each and every label or musician.  We now offer a fully researched press release music news story.  We can put your label or artist in Google News, Yahoo, Yahoo, Ask, Bing and more.  In addition, we will syndicate your news to as many as 500+ TV, Radio, Journal & Newspaper websites.  
    Our writing & distribution package provides a unique music news story by researching your label's or artist's websites and social media pages and then creating an exciting music news publication into 500 live locations provided, tv, newspapers (CBS, FOX, AVC, CW and NBC) trade journals & magazines, all in the Associated Press release style.